Joinery Installation Services
What is Joinery?
Joinery is a technical term and covers fine woodwork. The term originates from the art of joining in carpentry in which precisely cut notches are matched to fit each other. Joinery includes installation of:
Doors and windows (this does not include automatic doors)
Frames for door and windows
Cabinetry (for all rooms including kitchen, bedrooms, living rooms)
Fitted kitchens (including all woodwork such as cabinets, shelves, windows, doors, etc.)
Built-in cupboards
Staircases
Shop fittings
Ceilings
Movable partitions
Others
What do we do?
We prepare and install all types of joineries mentioned above for households and commercial properties. Our joinery installation services cover the entire interior design of a home or office, such as kitchens, laundry rooms, bathrooms, etc. We also provide repair services for all these joineries. Our team of craftsmen, designers, and fitters is highly qualified and well experienced. Whether you want complete installation of your home or office, or you require installation of joinery in a particular room, we can provide you with the most effective and reliable services.
Need Assistance?
If you have any question feel free to contact us!
Why we are the best?
Cutting edge technology
We are among the top joinery companies in the UK and we are equipped with the latest technology to produce tailored joinery. The tools and equipment necessary for precision joinery are mostly not portable. The most modern technique involves CNC machinery for obtaining bespoke and exact designs as well as measurements. We have the latest CNC machines which are handled by our highly skilled craftsmen who have spent considerable time mastering their art. Our craftsmen are highly trained and use the latest tools to provide you with perfect joinery services. Laser cutting ensures that all your joinery is cut exactly according to the required measurements but it does not eliminate the need for skill, which is a prominent feature of our experienced craftsmen. When the machine has done its part, it's time for our skilled craftsmen to provide you with flawless installation.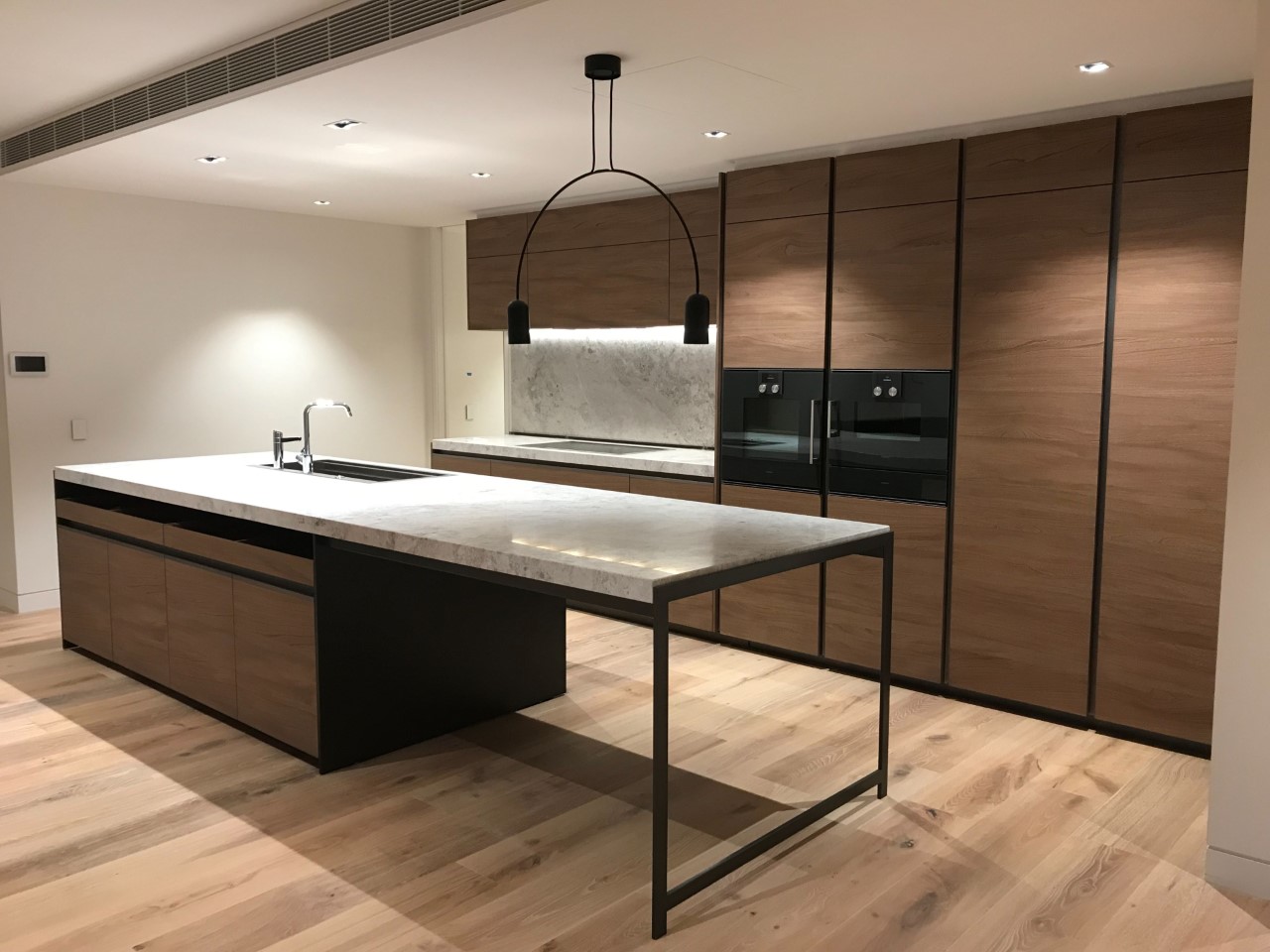 Need Assistance?
If you have any question feel free to contact us!
Bespoke & Quality Joinery
Many of our items such as wardrobes and cabinets are available in standard sizes and numerous designs. However, our greatest edge is to provide bespoke joinery installations which are made to measure exactly according to your requirements. We measure twice and cut once, your bespoke joinery will be prepared exactly according to your site measurements. Unlike ordinary joinery manufacturers, we are extremely serious about precision measurement because joinery that does not match does not look good at all. Avail of our Joinery Installation Services and we will make sure that your joinery fits perfectly.
Affordable Prices
The cost of a particular installation depends on the type, design, size, and finish of the joinery. For instance, if you have selected a wardrobe or you want us to build a bespoke wardrobe, the cost will be determined based on its size, its internal layout (including the number of drawers, shelves, etc), and the finish you choose, and the labour hours. Choosing different materials will also change the cost. For instance, natural wood will cost more than MDF or wood laminate. MDF is available in numerous colours and finishes. Each material has its benefits and cost. Rest assured, whichever material you choose we will provide you with the most affordable prices in the market. You can compare our rates to other joinery shops and you will find ours to be highly competitive.
Contact Us
Get in touch with us by calling us on our registered number. Best results of joinery will be achieved if you arrange a free site visit for our craftsmen and designers. They will visit your home or office and take exact measurements. You can exchange your ideas with them and share your preferences. After the detailed visit, our team will provide you with a free installation plan and a free quote. The quote will include the cost of all raw materials and our labour cost. If you accept the quote, we will provide you with a booking date for installation. Our skilled professionals will visit your site on the booking date and bring along all the necessary supplies. They will provide you with the flawless installation of your bespoke joinery. You can also request a free site visit online through our website.