Building Your Dream Fitted Wardrobe
While preparing a new recipe, you know that little error snowballs into further errors and eventually affects the whole cooking process. The same goes with the wardrobe; in order to construct Pinterest worthy wardrobe, it is important to fit the things in the exact order and ratio.   Building a fitted wardroom also depends upon the budget and dedication to complete the task.
Building Fitted Wardrobes
To create a picture-perfect and modern wardrobe, it is essential to follow these steps
Who would have thought that picking the clothes out would be fun? The ability to customise it as per your needs and preferences is a huge benefit. As a user, you can think of several factors, storage, aesthetics, and interior, to increase the beauty of your place. For sure, the journey will be unexpectedly enjoyable for you. The planning phase involves doing market research at furniture stores and online to gather amazing ideas about the design process.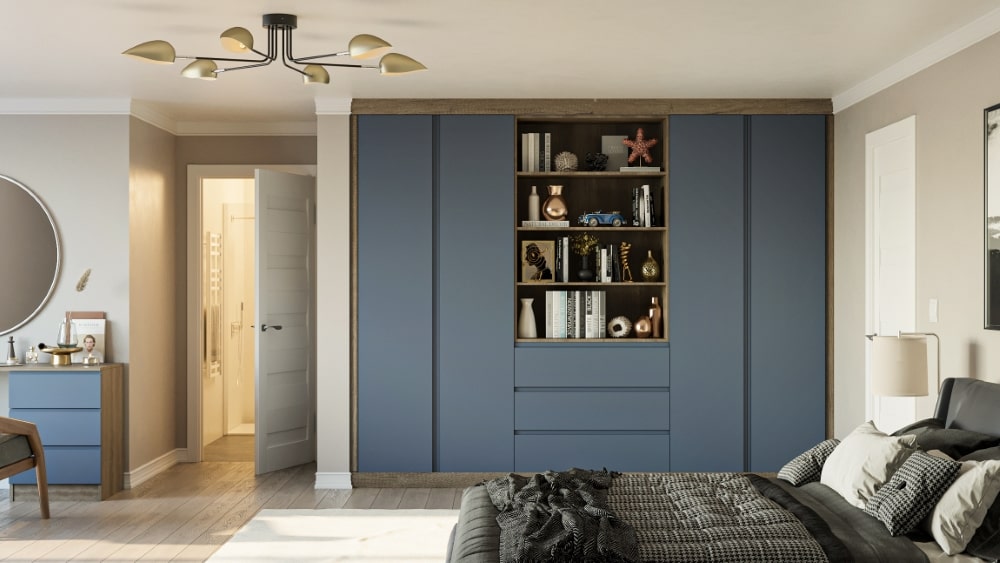 Need Assistance?
If you have any question feel free to contact us!
Measuring Up for a Fitted Wardrobe
Before buying your wardrobe, it is very important to prepare an adequate space and take measurements.   If you have planned well, you must be sure that the wardrobe will suit your needs in every way. Many brands and sellers have developed an easy measuring guide for the ease of customers. Measuring is a simple and straightforward process.
For precise measurement, measure the opening width and height with care. Measure the width from the top, bottom and middle where the desired opening of the cupboard is expected. These measurements should be precise and exact because your new wardrobe is custom-made as per your wants. Use the smallest dimension for each.
The modern wardrobe kits come with liners at the top, bottom, left, and right sides of the opening. If your ceiling and walls are not levelled, the need to use packers is important to make sure that the wardrobe frame is perfectly installed in the desired space.   Wardrobe frames are linear and rectangular to fit on an even surface. It is important to fix the uneven ceiling and walls to avoid future inconvenience.
If you want to utilise the end panel or your cabinet finish, do tell it beforehand so that the company can estimate the end panel and lining thickness from the overall dimension of your wardrobe.
The average custom-made wardrooms even have a width of 5266mm and a height of 2540mm; if your wardrobe length is larger than that, we add infill panels to fit the wardrobe in the desired area.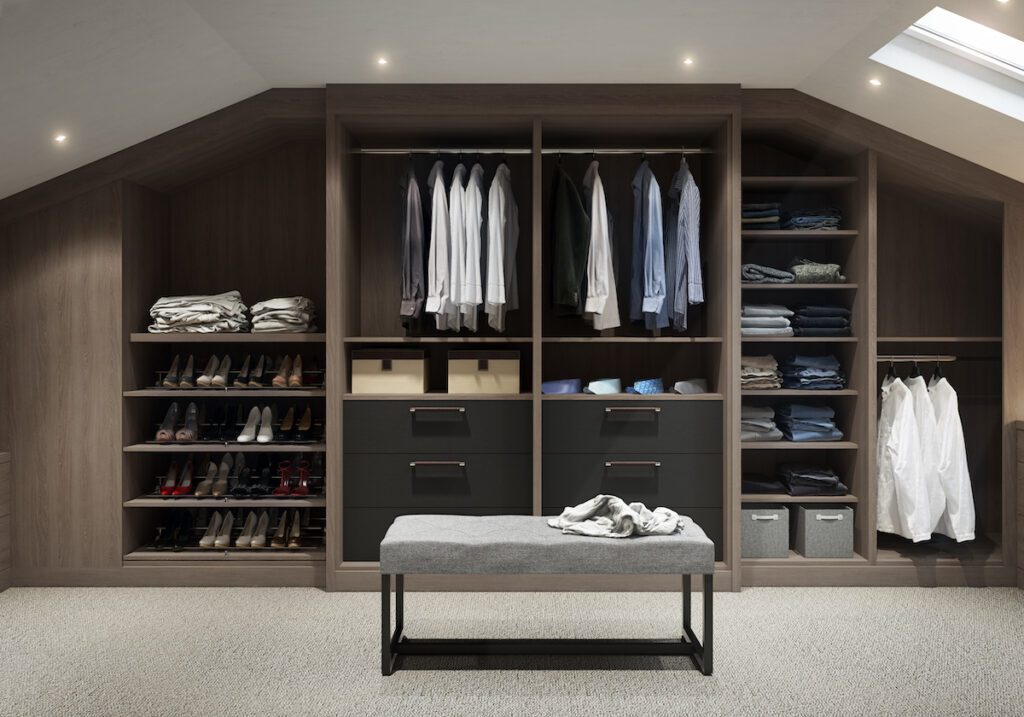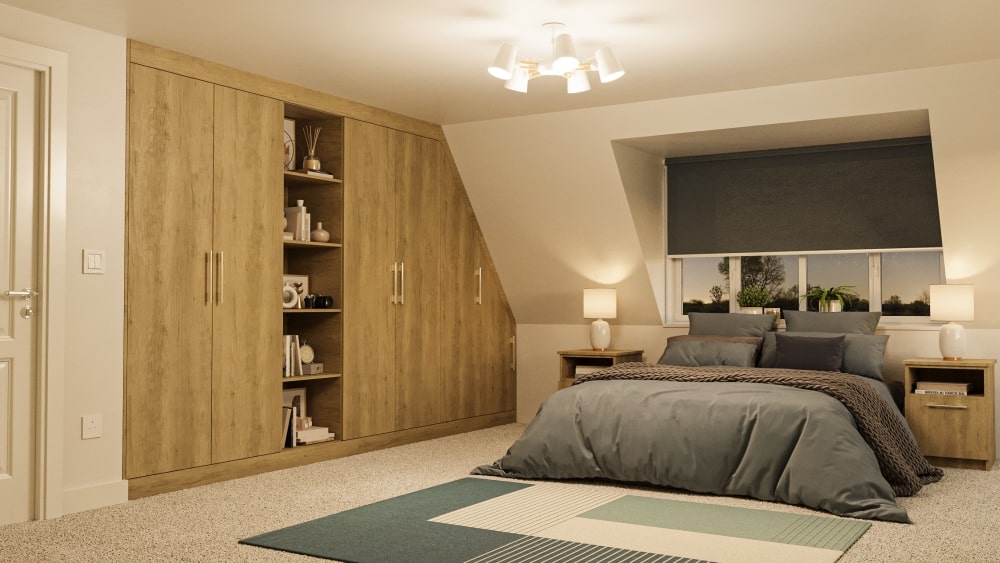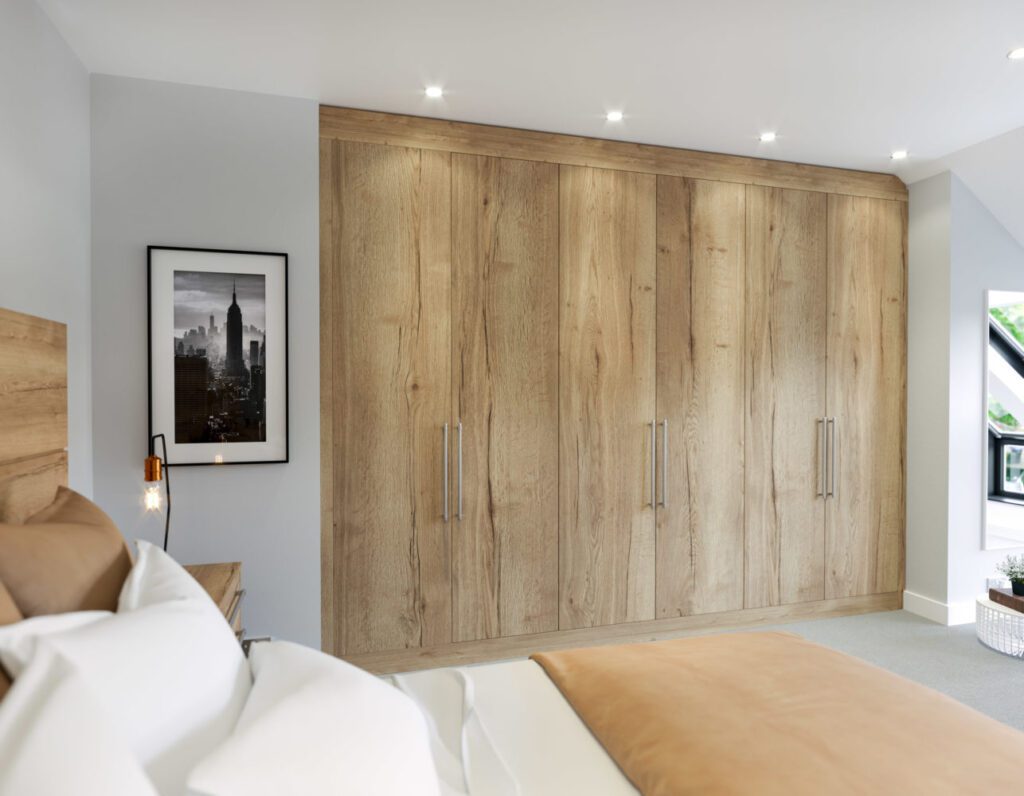 Building a Fitted Wardroom is Easy When You Know About the Products in Detail
When choosing something modern and contemporary, like fitting wardrobes, you want to be sure that you are choosing the appropriate styles that will stay in fashion for a very long time. In order to feel completely sure about your decisions, return to the furniture store to confirm your preferences.
You can begin the installation as soon as your new wardrobe has been delivered to you. There are numerous types of fitting that includes wall-to-wall panels, wall-to-end panels, and liners. The installation guide, along with pictures, is given for you to understand the process thoroughly. The guide contains basic and optional installation for you, so it is easy to comprehend the framework of the whole wardrobe.
Taking You Through the Journey of Building a Wardrobe
Designing Your Own Wardrobe
Designing your wardrobe is an amazing idea to add some flare to your bedroom. Homeowners primarily want to revitalise their bedrooms by buying a new set of sliding wardrobe doors, improving their storage inside, or converting an underutilised room into a walk-in wardrobe.       
You might have some colour preferences and material finish ideas before you get into the hustle of measuring and thinking practically. Choose an appropriate colour according to the themes and style of your bedroom.
Need Assistance?
If you have any question feel free to contact us!
The up-to-date and modern wardrobe fittings are suitable for simple and walk-in wardrobes. They can be easily fixed and installed in a suitable place.
In this section, you will add all the dimensions of the wardrobe, door, and other fixtures. You can also add other specifications like infill panels and end panels in this section.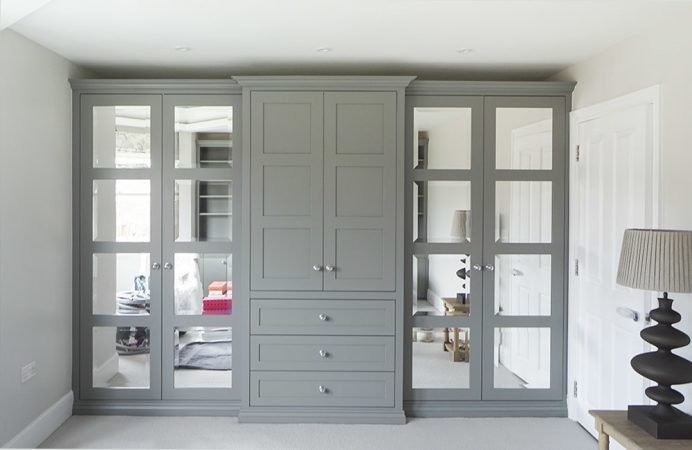 Why is the Installation of Built-in Closets Crucial for Your Home?
Installing built-in closets can offer tons of storage space for your home at a reasonable price. They are easy to construct and a nice project for someone looking to advance their DIY abilities. You'll get practical knowledge of how to frame a wall, install drywall and plaster, and install a set of sliding doors.
The built-in wardrobe is shallower than the normal wardrobe and has shelves inside rather than clothes rails. Although the design is different, the construction is essentially the same as other built-in wardrobes.